Basque Engineering + Science manufactures frozen sample aliquotters that can extract multiple aliquots from a single sample. Request the application notes below to learn more about these systems.
Using Frozen Aliquotting in Genomic Applications and Workflows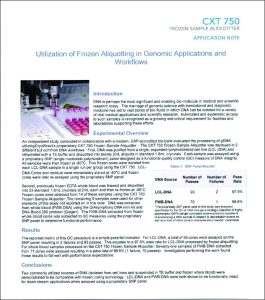 Two commonly utilized sources of DNA are shown to be compatible with frozen coring technology.