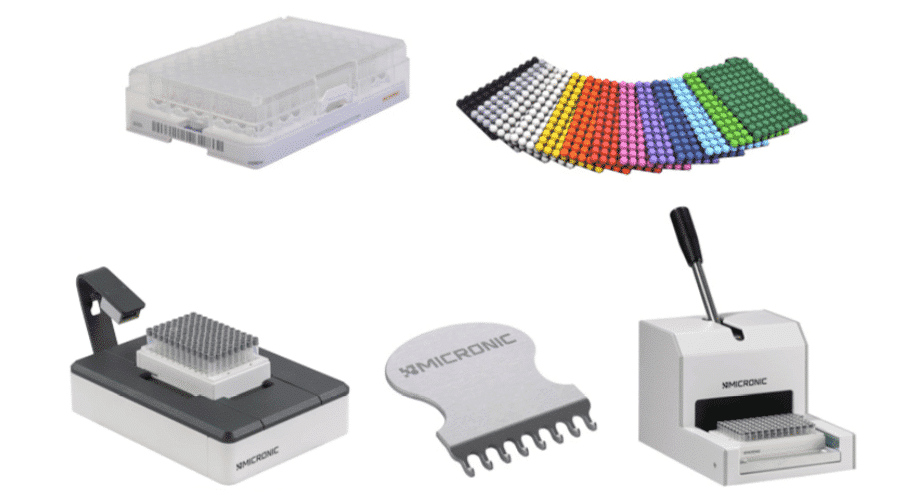 Relaunch Your Research With a Lab Essentials Kit
Analyzing test results for COVID-19? Developing a vaccine with your team? Whether you're working with COVID-19 samples or returning to the lab to continue your research, we've got the products you need to get the job done. For a limited time only, we're offering three unique Lab Essentials kits that can be shipped immediately from our office in Pennsylvania.
Each kit includes 10 racks of tubes, 1 pack of caps, a manual (de)capper, and a full rack code reader with a FREE 1D side barcode reader. Options are available for 0.75ml, 1.10ml, and 1.40ml tubes. By purchasing a Lab Essentials kit, you'll save more than $2500 on the products you need to reboot your research. Ready to get started? Contact us today to learn more about your options.
Please note: All kits and products are available on a first come, first serve basis until September 30, 2020 or while supplies last.