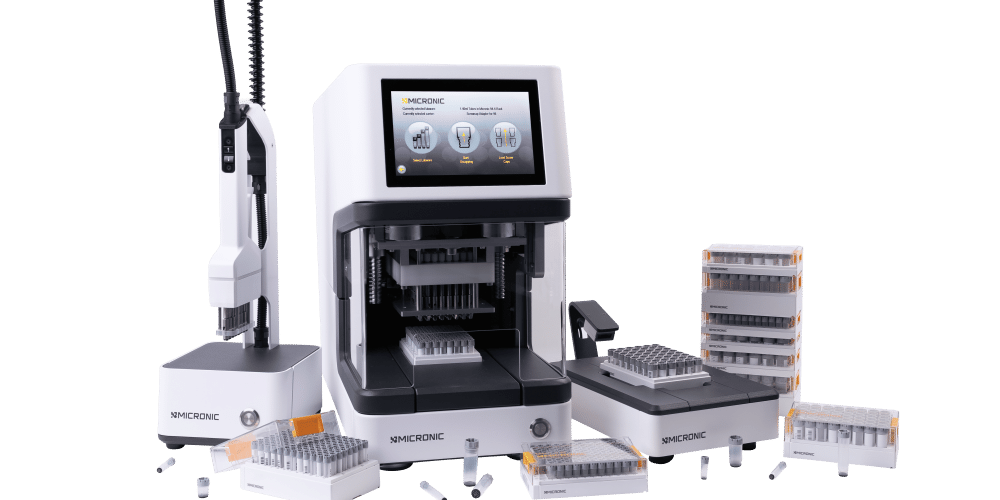 Last chance to save!
Take advantage of Micronic's Q1 promotions and save 15% on a CS500 Screw Cap Recapper and 10% on a DT300 single tube reader or DR500 full rack reader. With a CS500, researchers can cap or decap an entire row of tubes in less than 5 seconds, expediting their workflow and ultimately saving time and money.
With a DR500 full rack scanner or a DT300 single tube barcode reader, researchers can efficiently scan and validate the 1D and 2D codes on tubes and racks to accurately trace their samples in the lab. Ready to learn more? Contact us today at info@nbsscientific.com or 724-941-6411 with your questions.
Note: Offers valid until 3/31/2020.