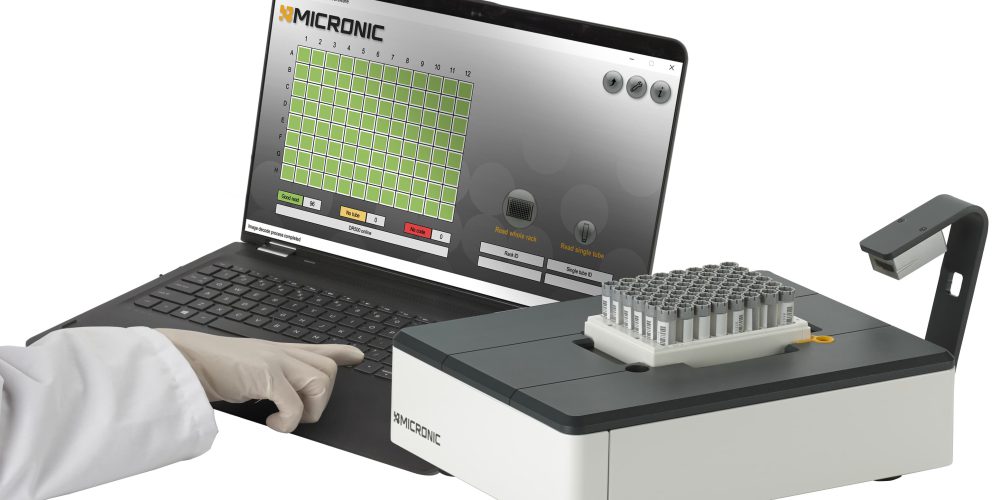 The DR700 Micronic Rack Reader
Looking for a way to expedite the sample tracking process in your lab? With the Micronic DR700 Full Rack Reader, researchers can read and identify samples straight from the freezer, thus eliminating the need to thaw tubes after retrieval.
Featuring CCD image sensor technology, the DR700 can be used to capture high-resolution images of the 2D Data-Matrix codes found on sample storage tubes. In addition to reading 2D Data-Matrix codes on full racks of tubes, the DR700 can be used to capture codes on individual tubes, and/or 1D rack barcodes when paired with a side barcode reader.
For more information, submit our contact form or send your questions to info@nbsscientific.com.